Lover's Bay Bonus Material
Thanks for reading The Night in Lover's Bay! Like most of my stories, I based this book's setting on a place I've traveled to.
Where is Lover's Bay?
Technically, there are several Lover's Bays throughout the world, but the one in Marcella's story is one I made up. I used Jolly Harbour, Antigua, as inspiration.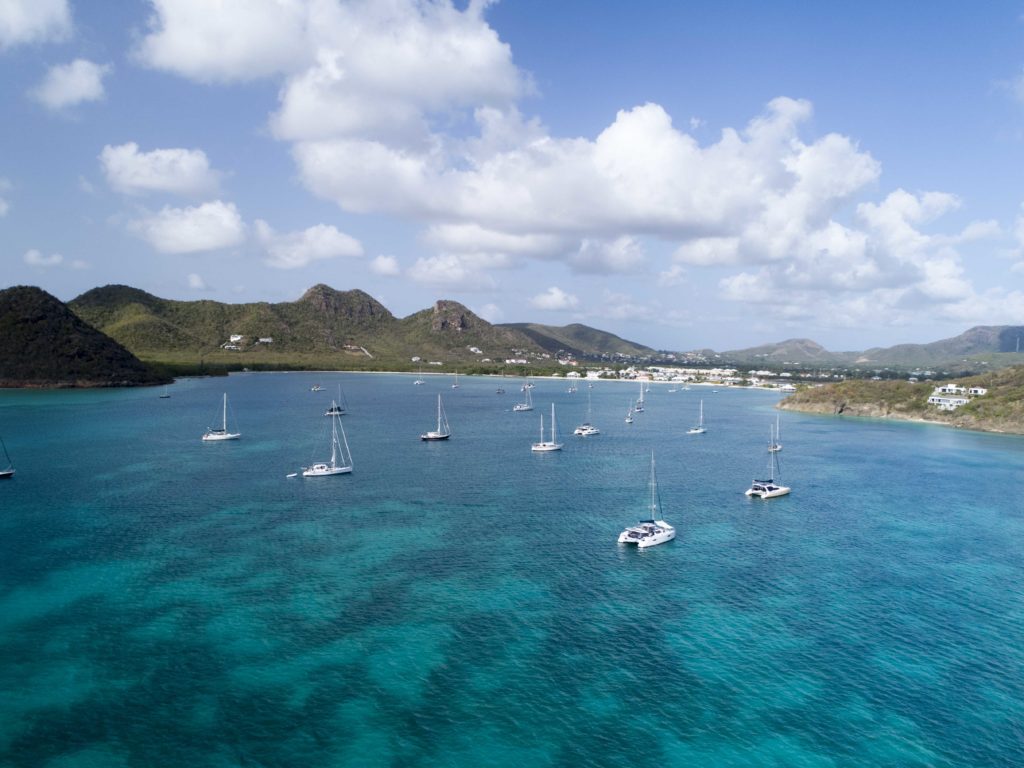 I've sailed into Jolly Harbour twice, and for the most recent time, I got 'stuck' there, just like Marcella did.
It was March 26th, 2020, and my husband and I had just spent fifteen days out at sea, coming from Brazil. The entire world was shutting down; when we'd left Brazil, Covid was in the news, but a minor blip. After we left, the situation escalated very quickly.
We crossed our wake approaching Antigua, finishing our world circumnavigation (huzzah!). Antigua allowed us into the country, and we dropped anchor in Jolly Harbour, joining the cruising community during lockdown, where we stayed for seventy-nine days.
What were my favorite local dishes?
In The Night in Lover's Bay, Seb raves about the local Caribbean cuisine; "You should try roti and fungee and ducana."
The cafe where Marcella finally sits down and has a roti is real, and it's called Petal's cafe. The roti is superb there, and one of my favorite takeaway dishes from around the world.
Here are some recipes for these dishes:
Where was that hike?
"I wanted to look at him, but I couldn't tear my eyes from the view. Up this high, everything was so serene. Even dinghies whipping between the boats were in slow-motion, while the clouds and shadows played in fast-forward. It was beautiful and tropical—everything I wanted to experience in the islands."
Once lockdown restrictions eased, my husband and I went three times a week to hike to the top of Pearns Point, on the north side of Jolly Harbour.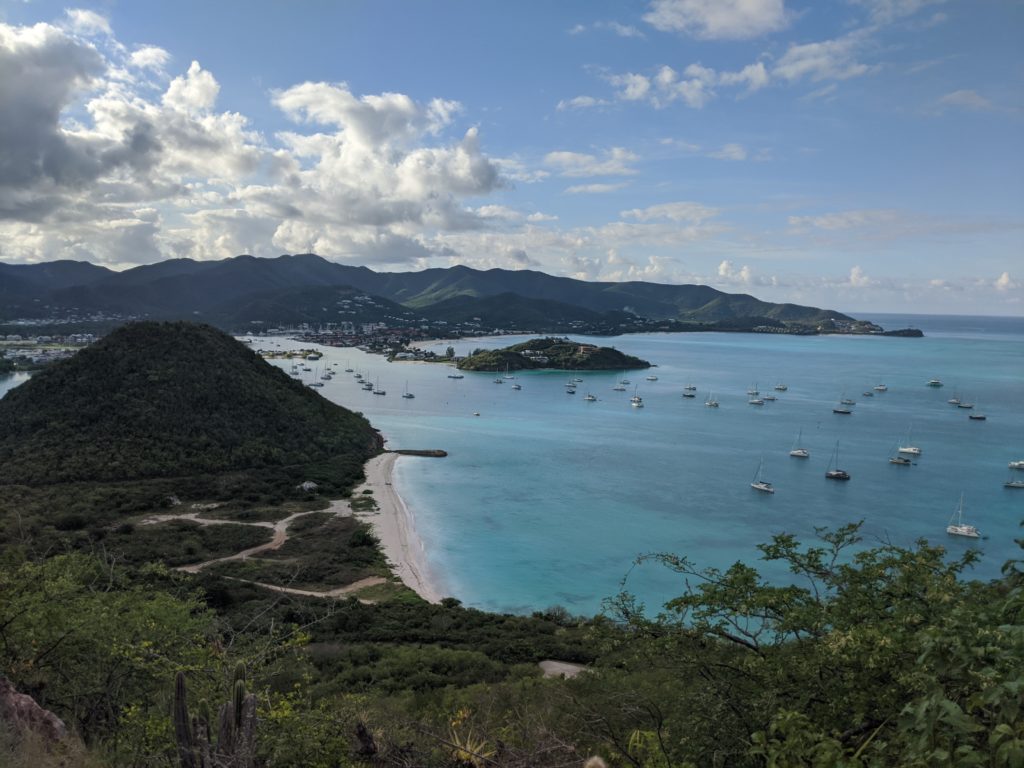 What about Odyssey?
Odyssey, a sixty-meter-super yacht, is completely fictional, and magnitudes bigger than my (relatively) small sailboat.
However, I have to give thanks to Jared Watney on YouTube who gave me a peek at the inner workings of a superyacht.
Thank you for reading!