The Player in New Zealand Bonus Material
Thanks for reading The Player in New Zealand! Like most of my stories, I based this book's setting on a place I've traveled to.
I spent over four months in New Zealand in 2017. I bought a car and spent five weeks traveling around the country, from Auckland to Christchurch. Then I was on my boat, sailing from Whangarei to the far northern point of New Zealand.
We saw so much of the country and New Zealand is easy to fall in love with. The people are friendly, the land is beautiful, and the culture is strong and unique.
Here are some photos of my trip, reflected in the things Claire does while she's visiting New Zealand in the book.
Wellington
We visited Wellington twice, and as Claire discovers, it's a windy city. I've never been to Chicago, so I can't compare, but I suspect it's pretty competitive – how do people measure these things anyway?
Somes Island was my favorite thing we did. It's a short ferry ride to the island park, full of walking trails, history, and beaches.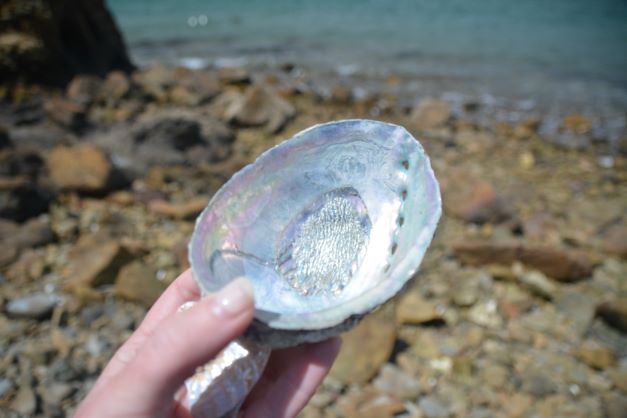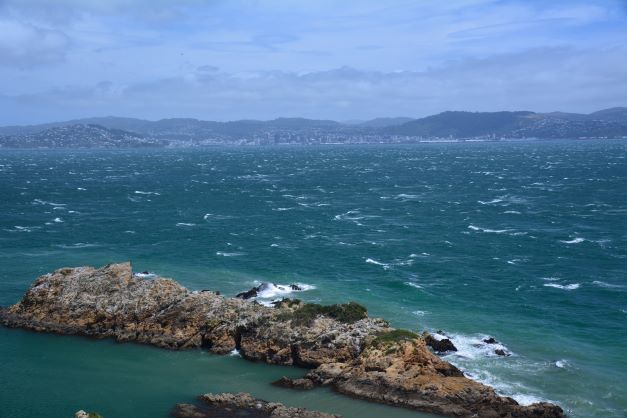 Tauranga Camping and Kayaking
Glowworms in New Zealand are AMAZING! We saw a lot of them, but we were actively trying to find them everywhere.
We did camp next to McLaren Falls and did a kayaking tour to see the glowworms there. It was so quiet and peaceful, and absolutely surreal.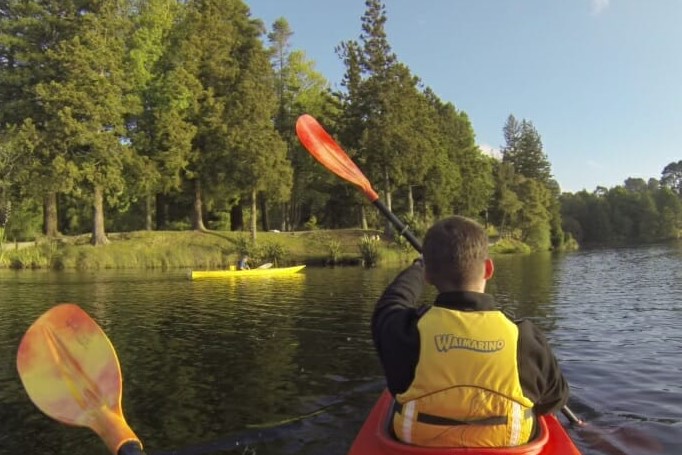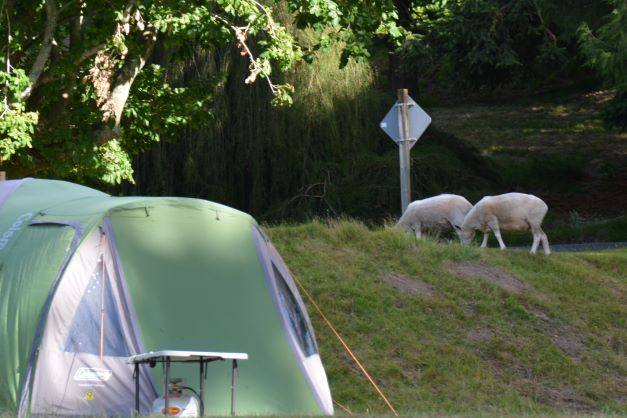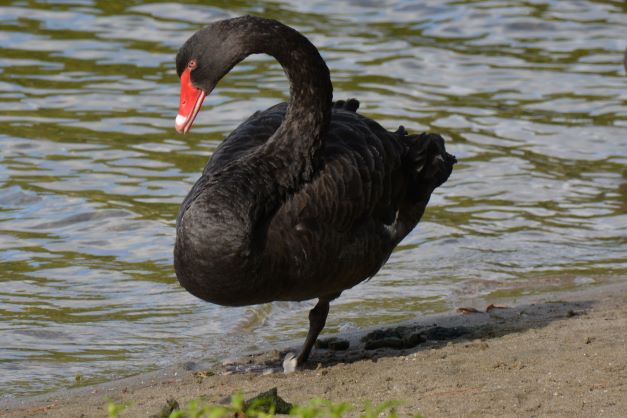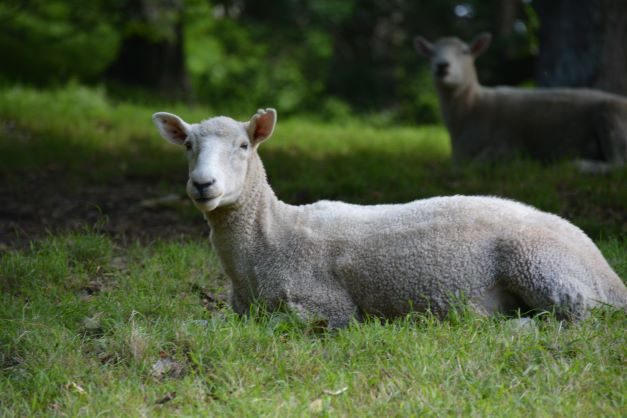 Hobbiton
I love my husband so much…that I agreed to Valentine's Day at the Shire. I'm not a huge LOTR fan like Claire (or Captain Alden), but even I thought it was magical.
The food was delicious and can you imagine a big rugby player popping out of one of these Hobbit homes??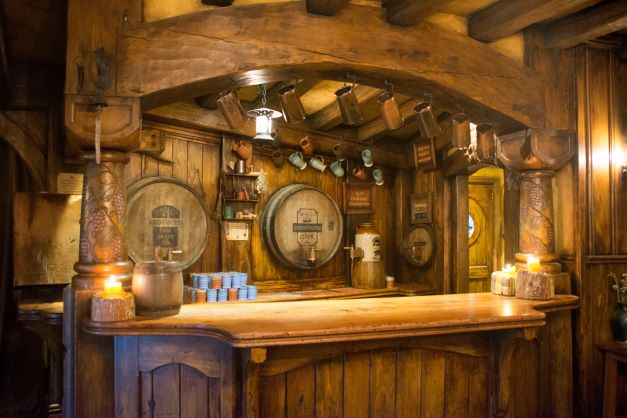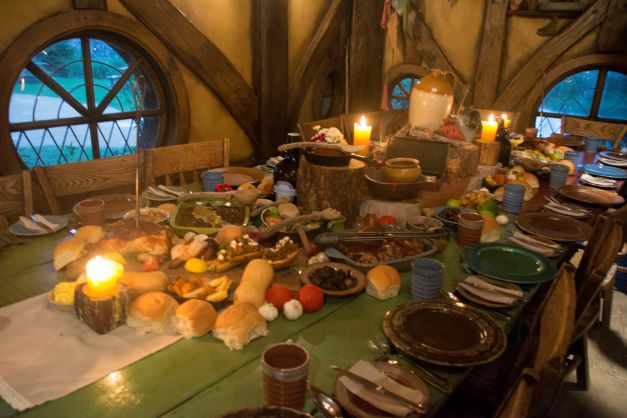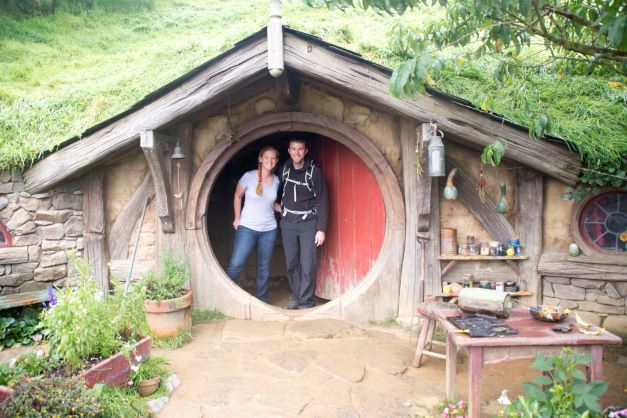 Rugby
Rugby is such a popular sport all over the world. We've been to rugby games in Fiji, South Africa, and New Zealand, but nothing compares to the All Blacks, New Zealand's national team.
There is a rugby museum in Palmerston North. Here's me compared to a few life-sized rugby players.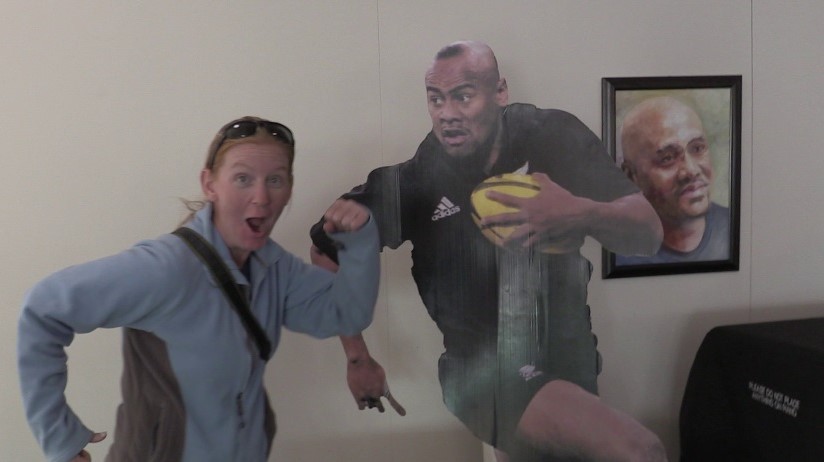 Haft & Hops
I pulled inspiration from several places for the bar run by Tane and Nina. The interior is inspired by one of my favorite restaurants back home.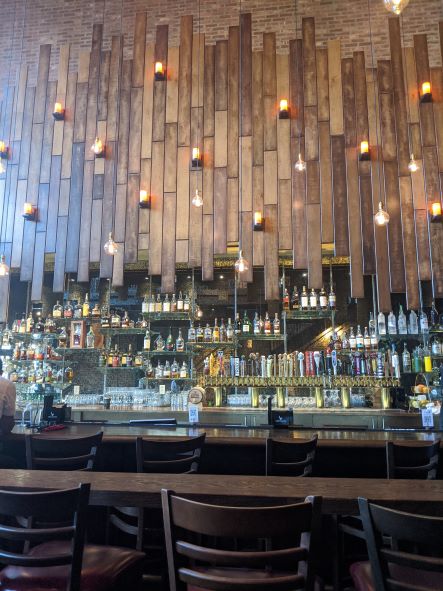 The idea for the axe-throwing range was inspired by two places we saw in New Zealand. One was an archery range and winery on the island of Waiheke, the other a gun range Airbnb in a remote part of the North Island.
Check out me at an axe-throwing range back home in Houston!
Oh, and Claire's fancy cocktail? Inspired by this one I had in the Seychelles.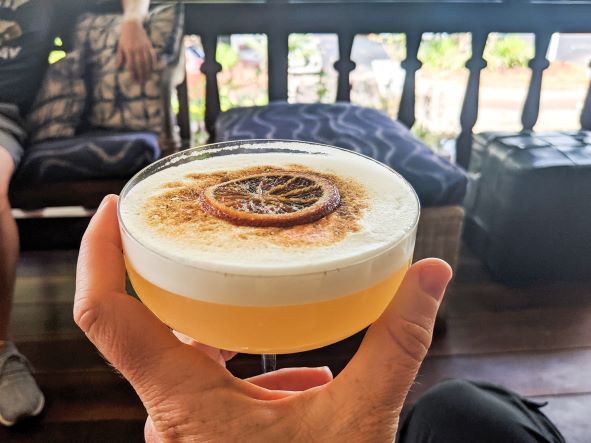 Māori Culture & the Haka
Ready to cry? Here's a haka done at a New Zealand wedding.
Māori culture is incredibly strong in New Zealand, especially for someone like Claire, who's American and barely sees any aspect of the Native American culture at home.
During my visit, we celebrated Waitangi Day, visited the Waitangi Treaty Grounds, and several museums and historic sites to learn more about Māori culture.
I also want to say a quick thank you to my sensitivity readers, Liam Stevens from Toa Tabletop and Ranui Calman. They helped me create a positive and accurate view of the Māori culture.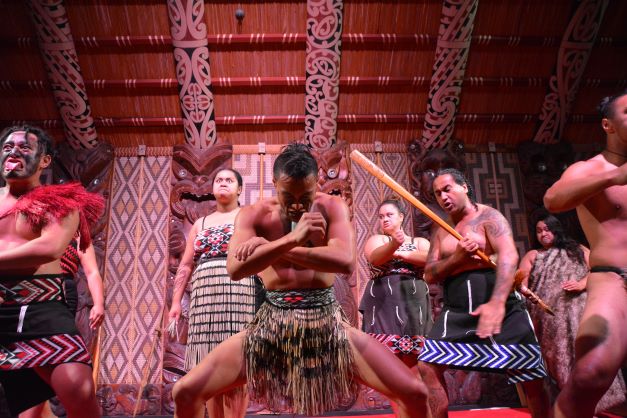 Inspiration for the characters
Here are some Pinterest boards I made with character and location inspiration:
Thank you for reading!